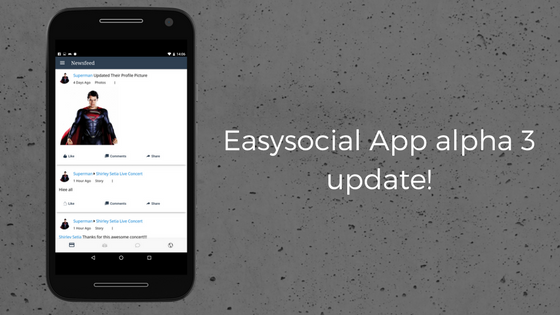 As we move into the final stages of development for the new EasySocial app (Unite based), here is an update for you to show you where we are as of now.
We are happy to release Alpha 3 for you to test and provide your feedback. This release introduces the timeline view in addition to bug fixes in the earlier alpha.
Note that, since EasySocial does not offer the newsfeed in JSON, we have some limitations in designing this view to perfectly match our designs. We have requested the EasySocial team to fix this in their future releases. We will be going ahead and releasing this version however with some upgrades on the design to make it closer to ours.
The EasySocial app Alpha 3 is available to download on the play store and app store.
Please download the app and give us your feedback ! Read more for the detailed changelog.