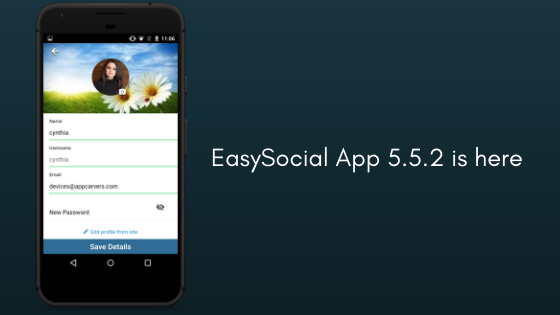 We are happy to release EasySocial App 5.5.2 with the all new profile editing feature. User can now edit his profile directly from the app.
You can download the free versions of the app from play store and app store respectively.
Do let us know your thoughts and feedback in the comments section!
Like it and want one of your own? You can Order a custom build today!  
Read on for the feature list and the detailed changelog.