Google has migrated its Push Notifications service from GCM to the new FCM (Firebase Cloud Messaging). If you have already previously created a GCM key and shared it with us, you do not need to do this step right now.
Please follow the steps below to configure FCM notifications for Android
Go to Firebase Website https://console.firebase.google.com/ and log in using your Google account. Create a New Project by clicking on the "Add Project" Button as shown below.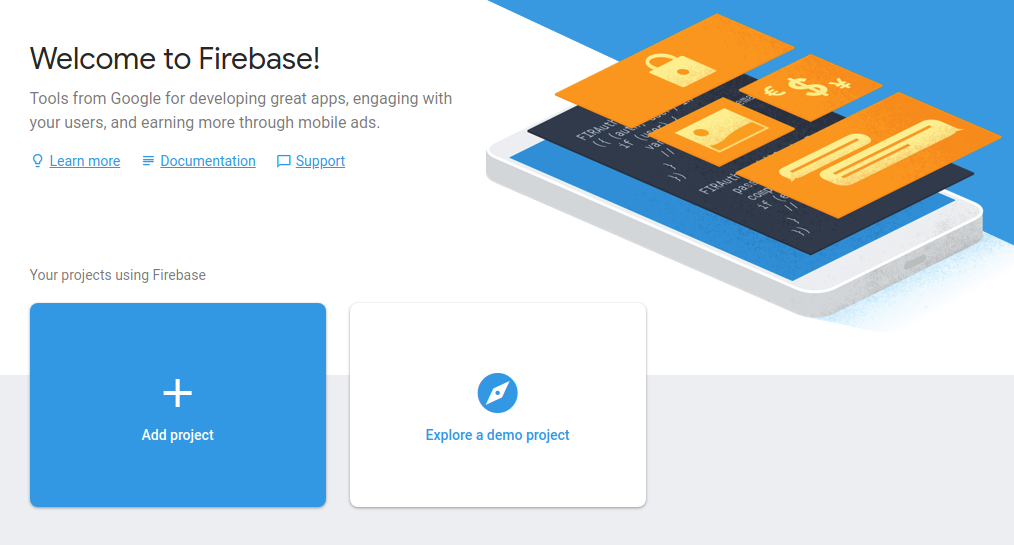 Give the Project name and country you are currently living in, Once you are done click on "Create Project" button.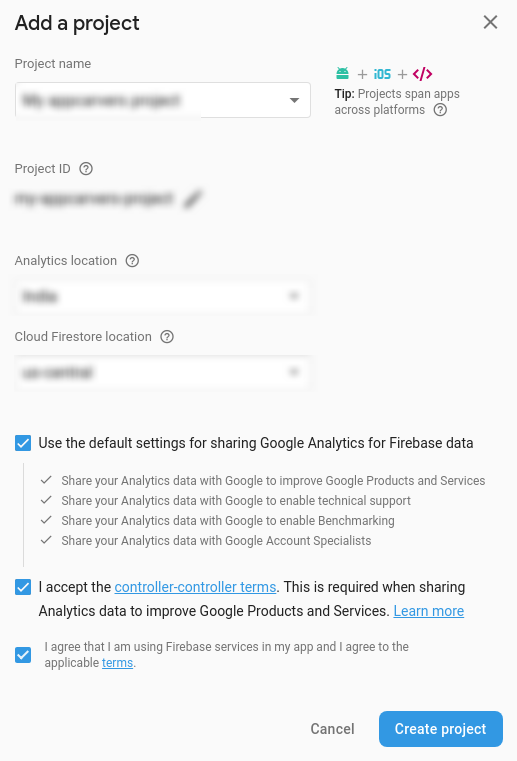 In the projects dashboard, click on the gear icon next to your project name at top left, and select Project Settings.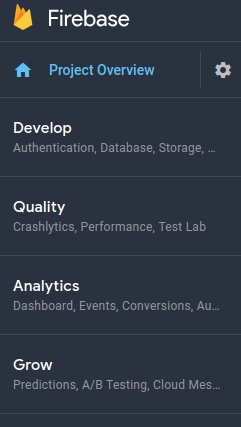 Select the Cloud Messaging tab. You can find your server key and sender ID in this page.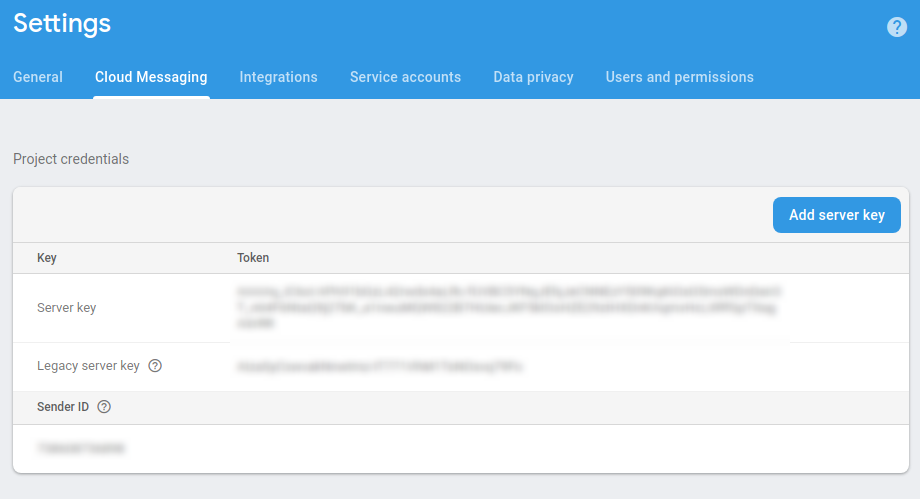 Note: Once your FCM key is created, you'll have to share it with us through a private support ticket. We will incorporate it in your custom build after that.