1 minute reading time
(211 words)
jUnite weekly 5.1 is here with Privacy for Sharing feature and more!
After EasySocial App version 5 we're getting you jUnite weekly 5.1. Also, would like to let you know that Techjoomla and AppCarvers were at the Joomla World Conference which happened earlier this month followed by a week off for Diwali Celebration now we're back and will be doing weeklies as we used to ;)
What do we have in jUnite weekly 5.1?
You can limit the visibility of your status, photos, videos anything you share with the EasySocial privacy for sharing feature now introduced in the mobile app.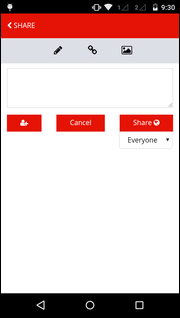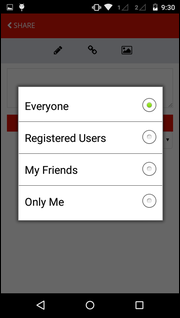 Apart from this we have also done the following bug fixes. A lot more is lined up for the next weekly!
Bug Fixes
Time still displayed after setting Start/ End Date and time for Create Events.
All the events are not being displayed in the All Events view
Camera is opened after entering text and clicking "Go" on the keypad in Events and Groups view.
Refresh Button in Friend List not working
Placeholder issue in Guest limit text field in Create Events view
In Events Advanced filters tab, setting date in calendar redirects to All Events
Header name alignment with the back button.
New group creation, invalid website gets accepted
Related Posts