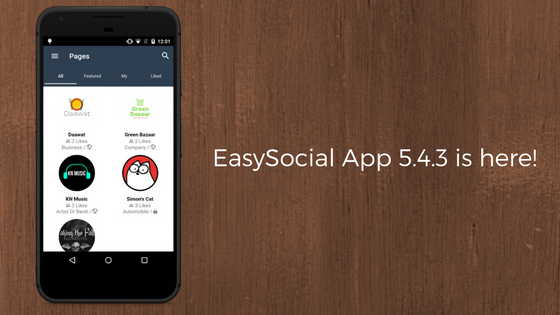 We are happy to release EasySocial App 5.4.3 with a couple of brand new features like pages, ACL implementation along with couple of bug fixes and UI improvements. On many of our earlier blogs, we had received a lot of feedback for the pages feature to be added to the EasySocial App. We have also taken into consideration some feedback for albums where the redirection will take place to the profile page after the photos are uploaded in the album.
We are pretty sure you will be happy to try out the new features. Do let us know your thoughts and feedback in the comments section!
You can download the free versions of the app from play store and app store respectively.
Like it and want one of your own ? You can Order a custom build today !   
Read on for the features, screenshots and detailed changelog