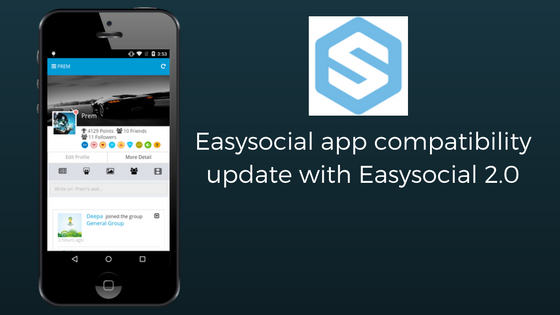 With the latest update from Stackideas on the release of EasySocial 2.0 Beta 1, the lines have been blazing with Subscribers asking about the compatibility of the app with EasySocial 2.0.
Well, I'm happy to announce that the development of the 5.3.1 Beta version of the EasySocial App along with respective APIs with changes needed to work in ES 2.0 are very much on track. As of now our testers have not reported any Major issues with the Beta app they have been testing. We should be able to launch the ES App 5.3.1 & API package 1.8.7 very quickly after Stackideas releases the stable version of ES 2.0.
Note that this will purely be a compatibility release and is not likely to add any new features. Continue reading for related updates.