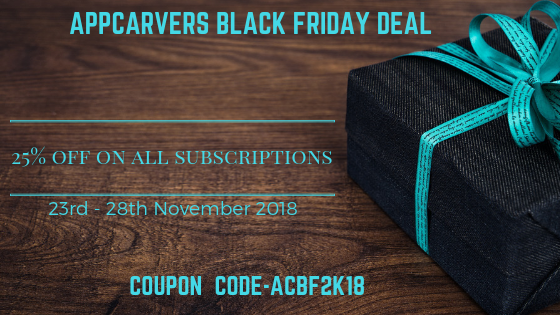 We are happy to bring you our biggest offer for the year. The Appcarvers team thanks you for being with us throughout our journey and for you continued support. So, to thank everyone and celebrate Black Friday with you, we're getting you super amazing deals on subscriptions. We're clubbing Black Friday and Cyber Monday deals together that you surely don't want to miss!
Get 25% off on all subscriptions
Use Coupon Code: ACBF2K18
Validity: 23rd Nov to 28th Nov, 2018
Read on to have a look at some of the deals from our other partners.